Cooperation between the UAE University and the Zayed Higher Organization for People of Determination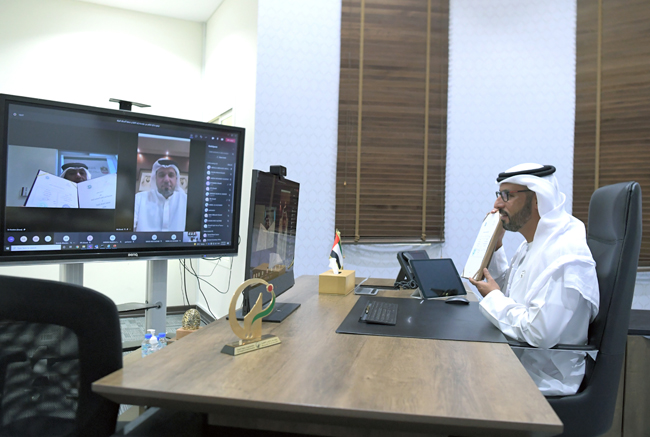 The UAE University and the Zayed Higher Organization for People of Determination have signed a memorandum of understanding to exchange experiences and knowledge, develop projects that serve the state and society, and promote scientific research to support people of determination, for a period of five years.

This came in the presence of Dr. Muhammad Hassan, Acting Vice President for Academic Affairs, Abdullah Humaidan, Secretary General of the Foundation, and a number of leaders of both parties. Dr. Mohamed Hassan stressed that this agreement comes within the framework of strengthening cooperation between the two national institutions that work together to achieve the strategic plans and programs launched by our rational government. With their cumulative experiences in scientific research and practical training, they look forward to extending bridges of cooperation in all fields, to open wide areas for training students and staff and to promote scientific research in specialized academic studies, for the benefit of people of determination, according to the most accurate standards.

While Al-Humaidan stressed that the Foundation highly values the role of educational institutions in serving people of determination, and we are pleased to see the prestigious UAE University among those entities that play this national role. He praised her efforts and positive contribution to the country's progress by providing high-quality scientific programs at the undergraduate and postgraduate levels. He stressed that the signing of a new memorandum of partnership with the UAE University is a renewal of the long-standing partnership and cooperation between them in the field of joint social and humanitarian work, and to implement the directives of the wise leadership in linking university scientific research with the practical and realistic needs of society.
SOURCE