Zayed Higher Organization for People of Determination, represented by the administration of the organization's Sports Clubs for people of determination, organized the Zayed Higher Olympiad for People of Determination 2021 virtually via video communication technology to ensure participant health and safety, and in compliance with government directives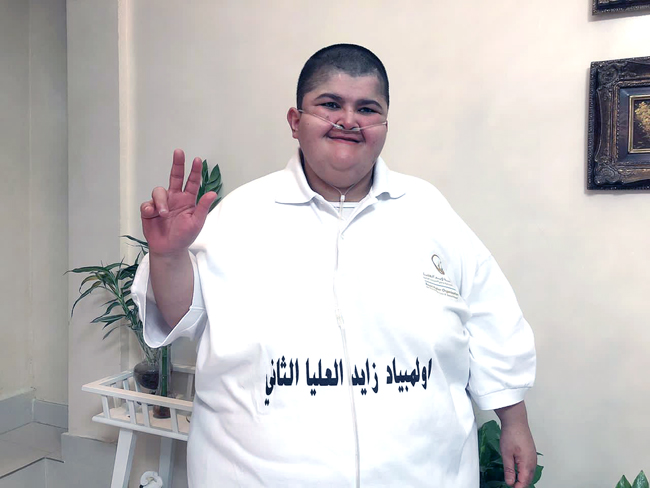 Zayed Center for Agricultural and Vocational Rehabilitation has Won 39 Medals, and the Abu Dhabi Center for Care and Rehabilitation has won 28 Medals
Zayed Higher Organization for People of Determination, represented by the administration of the organization's Sports Clubs for people of determination, organized the Zayed Higher Olympiad for People of Determination 2021 virtually via video communication technology to ensure participant health and safety, and in compliance with government directives. 248 students from all care and rehabilitation centers and sports clubs affiliated with the organization competed in the event, including 82 females and 166 males from across the Emirate, including the Abu Dhabi, Al Ain and Al Dhafra regions.
The Olympiad, which is being held for the second time, aims to promote virtual participation in athletic activities by people of determination affiliated with Zayed Higher Organization for People of Determination, to enable them in highlighting their talents and athletic abilities, and to encourage socialization and peer interaction between people of determination, as well as to develop relations between clubs and centers working in the rehabilitation and care of people of determination, by engaging them in competitive sport and training, to improve the well-being of people of determination and their families.
His Excellency Abdullah Abdulalee Al Humaidan, Secretary General of Zayed Higher Organization for People of Determination, opened the event to all athletes of determination affiliated with the organization who are willing and able to participate in competitive sports. Sports World Games for the Special Olympics 2019 for the age group of less than 12 years, in addition to holding competitions for athletes with autism, and having introductory exhibitions for 18 sports. The Olympiad also included an awareness workshop on the importance of practicing sports and its impact on health for players and parents, as well as an awareness workshop on bullying.

SOURCE